May 2022 Housing Trends - Transitioning Market
Posted by Patrick Schwier on Thursday, June 16, 2022 at 11:18 AM
By Patrick Schwier / June 16, 2022
Comment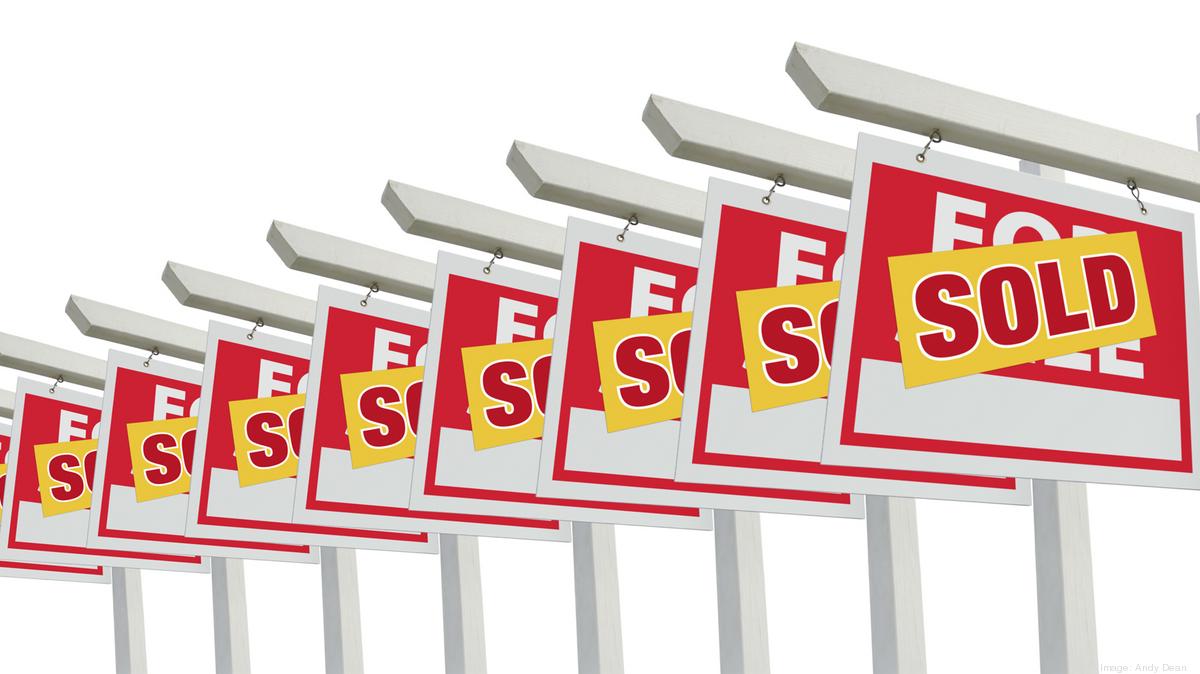 May 2022 Home Sale Price Trend Update!
City Market Trends Below - Click on your city icon below to download last months Sales Trends year over year.
SELLERS MARKET NO LONGER - Housing prices have stopped rising. Inventory is increasing. Interest rates were just raised 75 basis points and I have seen some lender rates as high as 6%. However as a seller dont forget your home value has increased by as much as 40% in the last 24 months. Simple fact is - Prices cannot continue to rise so figure out what your plan is and let's work it accordingly.
What is your home worth? Click Here for a Free Home Evaluation.
Some cities have more inventory then others. Click here to Find out where the housing Inventory Increasing the most.
---
Below, click on the city image below to review the
May 2022 Home Sale Trends

---
Market Snapshot = Orange County - Detached Single Family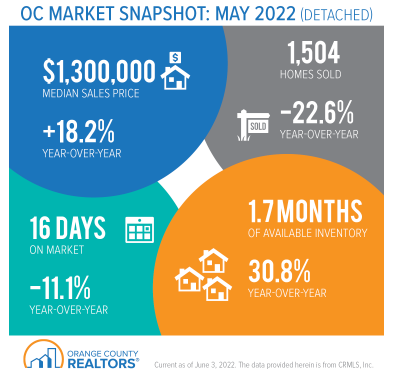 Attached - Condominium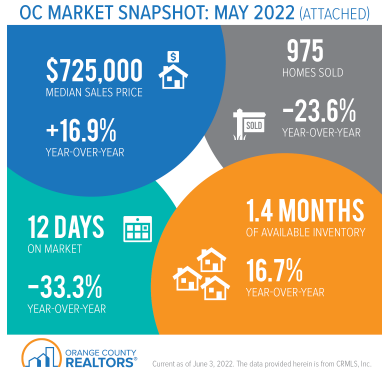 ---
Seller tip of the Day - Correct Property Evaluation
The Real Estate Market has transitioned in the last 3 months. It is no longer a SELLERS MARKET! Some cities (Irvine for example) have a ton more inventory over the last 3 months and prices will drop more then you might expect. With higher interest rates and more inventory your house is no longer worth what it was worth 3 months ago. I have seen these transitions happen before and it occurs at the drop of a hat. One day you get multiple offers, the next day you do not.
Thinking of listing? BE WARY of any agent who tells you that they can sell your home for higher then the previous sale that sold over 30 days ago. The market has transitioned. All things being equal, prices in your community may have already adjusted downwards by as much as 10% or more.
Currently in the neighborhood I live in there are 2 properties over priced by as much as 20%. Agents have these properties listed at sales prices that might have worked 3 months ago but no longer.
Receive an Actual Property Evaluation and a business plan on how to implement the proper sales stragegy of your home
Call or Text Patrick at 714.401 0893
or Click on: Tell Me What My Home is Worth?.
---

Why Choose Patrick & Schwier Group Real Estate to represent you?

EXPERIENCE
I have sold Real Estate through 2 Full Real Estate Cycles. I know what most agents have never experienced in their sales careers.
Real Estate Licensed in 1990 and Broker License in 2004.
We have developed & utilize a Proven Sales Implementation Strategy to maximize the Sale Price of your home and streamlining the escrow while achieving your Real Estate Goals.
Have sold both Single family and Investment properties from San Diego to Los Angeles
Have substantial databases for owners of residential and investment properties (Both buyer and seller opted-in lists) .
Property management experience since 2004.
Constant education. Have taken multiple evaluation, marketing & negotiation seminars. Our evaluation and negotiation skills are Second to None!
Belong to multiple Real Estate Networking & continuing educational groups of over 5,000 competent and successful Real Estate Agents.
I have contracted out to Flip homes for profit. Have excellent vendors.
Track the new inventory - Click Here Patricks Housing Inventory Tracker