October 2022 Yearly Housing Trends
Posted by Patrick Schwier on Tuesday, November 29, 2022 at 7:35:06 PM
By Patrick Schwier / November 29, 2022
Comment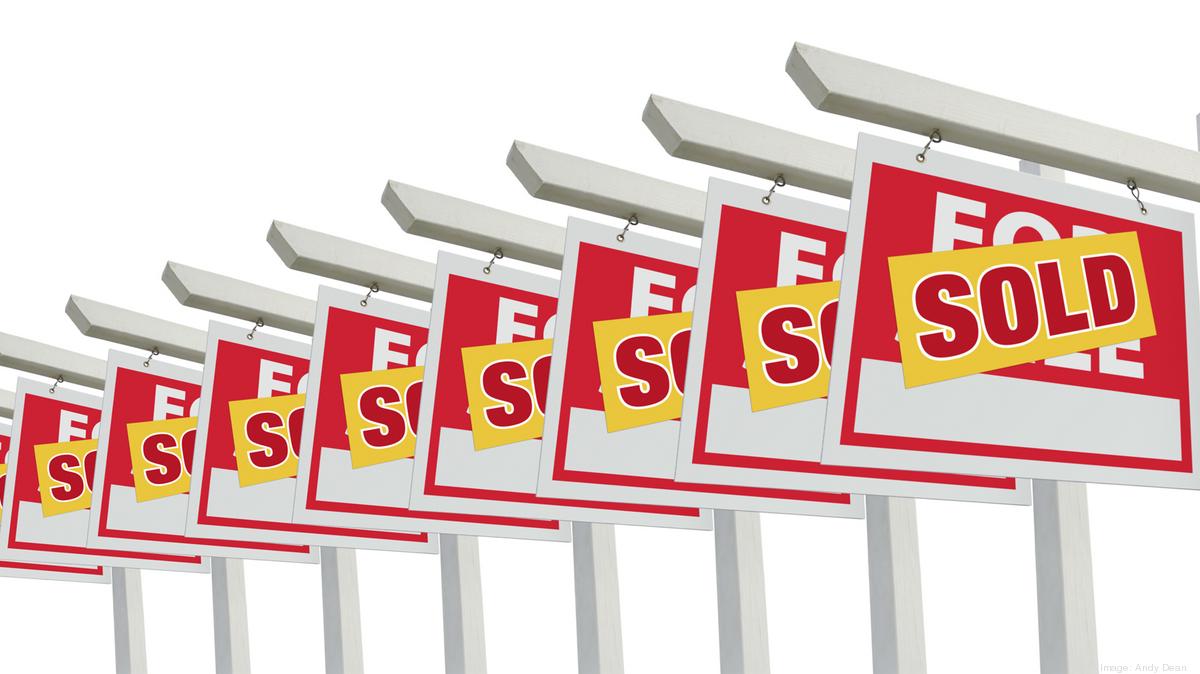 October 2022 Home Sale Trends
Select City Year over Year Report
City Market Trends Below - Click on your city icon below to download last months Sales Trends year over year
Some cities have more inventory then others. Check out Patricks Housing Inventory to see how the quantity of Active, Pending & Sold Inventory is reacting to the interest rate changes as well as the overall market.
What is your home worth? Click Here for a Free Home Evaluation.
---
Below, click on the city image below to review the
October 2022 Home Sale Trends (Year over Year)
---

Market Snapshot = Orange County - Detached Single Family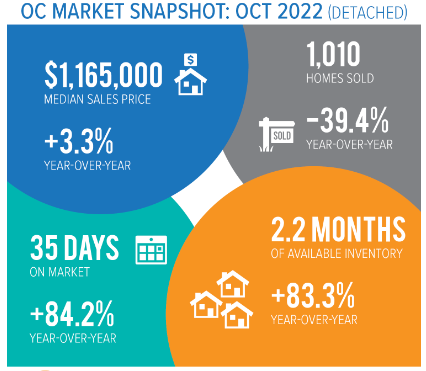 Market Snapshot = Orange County - Attached Single Family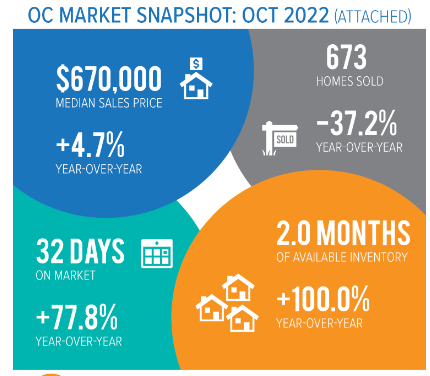 ---
Seller tip of the Day - Correct Property Evaluation
The Real Estate Market has transitioned since the top of the market last March. Some cities have alot of inventory where others have minimal. So be sure to watch market times. Based on the number of properties available in the following cities here are some trends I expect;
In Aliso Viejo there are 9 Single Family Homes for Sale. This is a high demand area for families with good schood districts. If you price your property correctly it is very likely you will see multiple offers.
If you overprice your property in Irvine, expect that the property will sit on the market for a minimum of 60 days until you adjust the price. Same goes in most cities where there is significant available inventory.
I would expect the prices of condos in most of South Orange County to drop over the next 3 - 6 months.
We are in a recession, there will be multiple raises to the short term interest rate until inflation drops and this will create downward pressure on home prices (where there is alot of inventory). Expect another 50 basis point drop on December 13 & 14 for the next Fed Meeting.
There are alot of people out there looking for the right property at the right price. I have seen about 45 properties over the last month and where a property is priced correctly it is seeing alot of buyer activity with respect to viewing the properties. They are just trying to time their purchase to get the best price and interest rate.
Receive an Free Property Evaluation and Business Plan
to implement the proper sales stragegy for your home
Call or Text Patrick at 714.401 0893
or Click on: Tell Me What My Home is Worth?.
---
Why Choose Patrick & Schwier Group Real Estate to represent you?
EXPERIENCE
I have sold Real Estate through 2 Full Real Estate Cycles. I know what most agents have never experienced in their sales careers.
Real Estate Licensed in 1990 and Broker License in 2004.
We have developed & utilize a Proven Sales Implementation Strategy to maximize the Sale Price of your home and streamlining the escrow while achieving your Real Estate Goals.
Have sold both Single family and Investment properties from San Diego to Los Angeles
Have substantial databases for owners of residential and investment properties (Both buyer and seller opted-in lists) .
Property management experience since 2004.
Constant education. Have taken multiple evaluation, marketing & negotiation seminars. Our evaluation and negotiation skills are Second to None!
Belong to multiple Real Estate Networking & continuing educational groups of over 5,000 competent and successful Real Estate Agents.
I have contracted out to Flip homes for profit. Have excellent vendors.
Track the new inventory - Click Here Patricks Weekly Housing Inventory Tracker